Description
Key features
Double headset with USB-C connectivity, with Microsoft Teams certification and optimized for UC.
Frequency response: 20 - 20000Hz (headphones) / 100-8000Hz (microphone)
SPL: 115dB
Contact with the ear: on ear
Cup type: Closed headphones
Cable length: 1.7m
Tech specs
Link producător:
Alte specificații
Other features:
Double helmet
Microsoft Teams certification
Noise-cancelling microphone
Control buttons (Answer/end/redialcall, volume up/down, mute)
EPOS ActiveGard™
Ear contact:
on ear
Cable length:
1.7m
Utilizare casti
Office and call center headsets
Despre design și materiale
Funcții speciale
Noise Canceling Microphone
Sunet și detalii tehnice
Frequency response:
Headphones: 20 Hz - 20000 Hz
Microphone: 100 Hz - 8000 Hz
SPL: 115dB
THD: 55%
General presentation of Casti EPOS | SENNHEISER ADAPT 160T USB-C II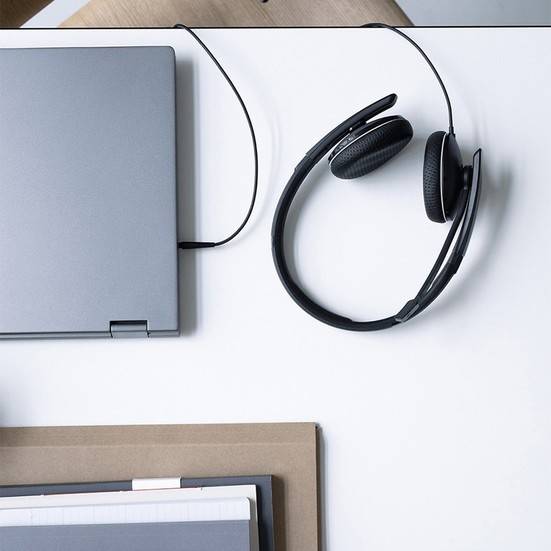 Plug and play
Experience the elegant and comfortable ADAPT 100 series, with headphones that adapt according to the user and the device, regardless of the device used. Enjoy exceptional audio quality and superior stereo sound while the soft cups provide all-day comfort. The series includes Microsoft Certified and UC variants with or without ANC to instantly block ambient noise and enjoy a flawless user experience wherever you are. They have flexible plug and play connectivity - to work remotely, at the office or on the move.
Professional grade communications
Work in style with stylish headsets designed for the smart work environment. Experience flexibility and comfort with on-ear ear pads with passive noise cancellation and a discreet arm that folds over the helmet. Choose the ANC variants to effectively block external noises. Choose between the optimized UC and Teams Certified versions. Access Microsoft Teams meetings directly with the dedicated Teams button, while intelligent sound technologies increase productivity.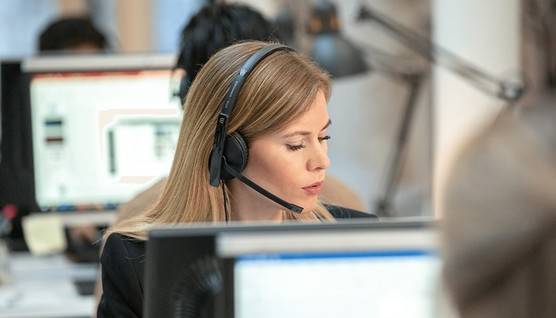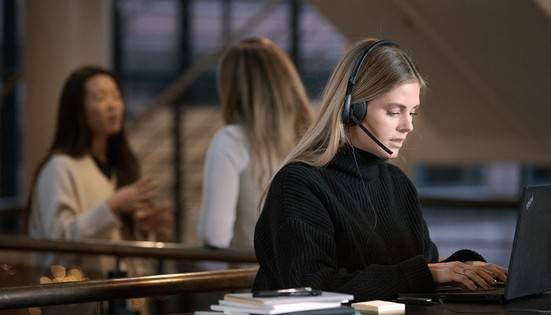 Study as you wish
Transform any environment into your own study space with an elegant and superior audio tool. Listen and learn with great stereo sound, while the foldable boom and exceptional microphone clarity ensure a superior call experience during lectures and group calls. Smart audio technologies reduce outside noise to let you focus on important tasks, while the lightweight, foldable design with soft earpads makes them easy to carry.
Transform any space into your workspace
Experience an audio tool that adapts depending on where you are. Lightweight, foldable and portable, the headsets have been designed for today's hybrid workspace, featuring EPOS Voice™ technology and a noise-canceling microphone. Enjoy a flawless communication experience while working, while audio technologies and passive noise-canceling earpads ensure an uninterrupted workspace, anywhere.