Description
Key features
Double Bluetooth headset with USB dongle, UC optimized and with Microsoft Teams certification. If you need connectivity to multiple devices, choose a wireless headset that fits your dynamic work style.

Simultaneous bluetooth connection to two devices
USB dongle
Dynamic on-ear headphones

Frequency: 20 - 20000 Hz (headphones) / 100 - 8000 Hz (microphone)
What's in the box
Adapt 260 headphones
BTD 800 USB dongle
USB cable USB-C connector
pouch bag
compliance sheet
quick guide
safety guide
Tech specs
Link producător:
Utilizare casti
Office and call center headsets
Despre design și materiale
Speaker type: dynamic
Cup material: Ecological leather
Sunet și detalii tehnice
Frequency response:
Headphones: 20 Hz - 20000 Hz
Microphone: 100 Hz - 8000 Hz
SPL: 118dB
THD: <0.3%
Conexiune
Bluetooth 5.0
Simultaneous connection to two devices
Despre baterie și încărcare
Battery type: Lithium Polymer, rechargeable, 3.7V/600 mAh
Charging time: 2 hours
Autonomy: 27 hours (listening), 23 hours (talking)
General presentation of Casti EPOS | SENNHEISER Adapt 260 Stereo with USB Dongle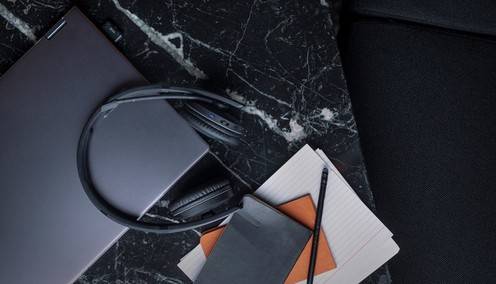 Designed for a dynamic work style
Connect and switch effortlessly between audio devices. Keep an elegant note with the minimalist design and the boom microphone that folds discreetly. The series is Microsoft Teams certified and is UC optimized for maximum performance.
Great sound and flexible connectivity
Work efficiently wherever you are. Connect via Bluetooth® to two devices at the same time and effortlessly switch between phone and computer. Be heard in any environment thanks to the noise-cancelling boom microphone that will only pick up your voice.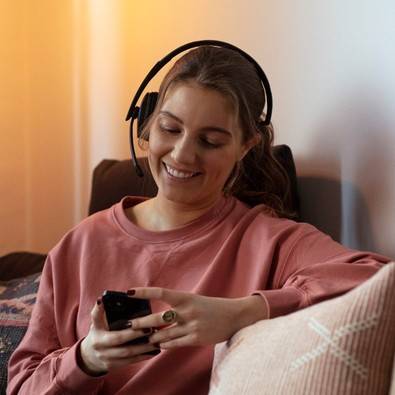 Experience optimal clarity in conversations with EPOS Voice™ that delivers a natural listening experience and with EPOS ActiveGard® that isolates you from unpleasant acoustic shocks.

Maximize productivity with the soft ecological leather pads that offer comfort all day.

Extremely light and portable for conversations on the move.